THERAPEUTIC POTENTIAL OF ORAL GALACTOSE IN EXPERIMENTAL ALZHEIMER'S DISEASE
(GALAD)
HRZZ Research Project
Project leader (PI): Melita Šalković-Petrišić
Host institution: University of Zagreb School of Medicine, Zagreb, Croatia
Project duration: 36 months (15.09.2015. – 15.09.2018.)
Project funding: 750 000 HRK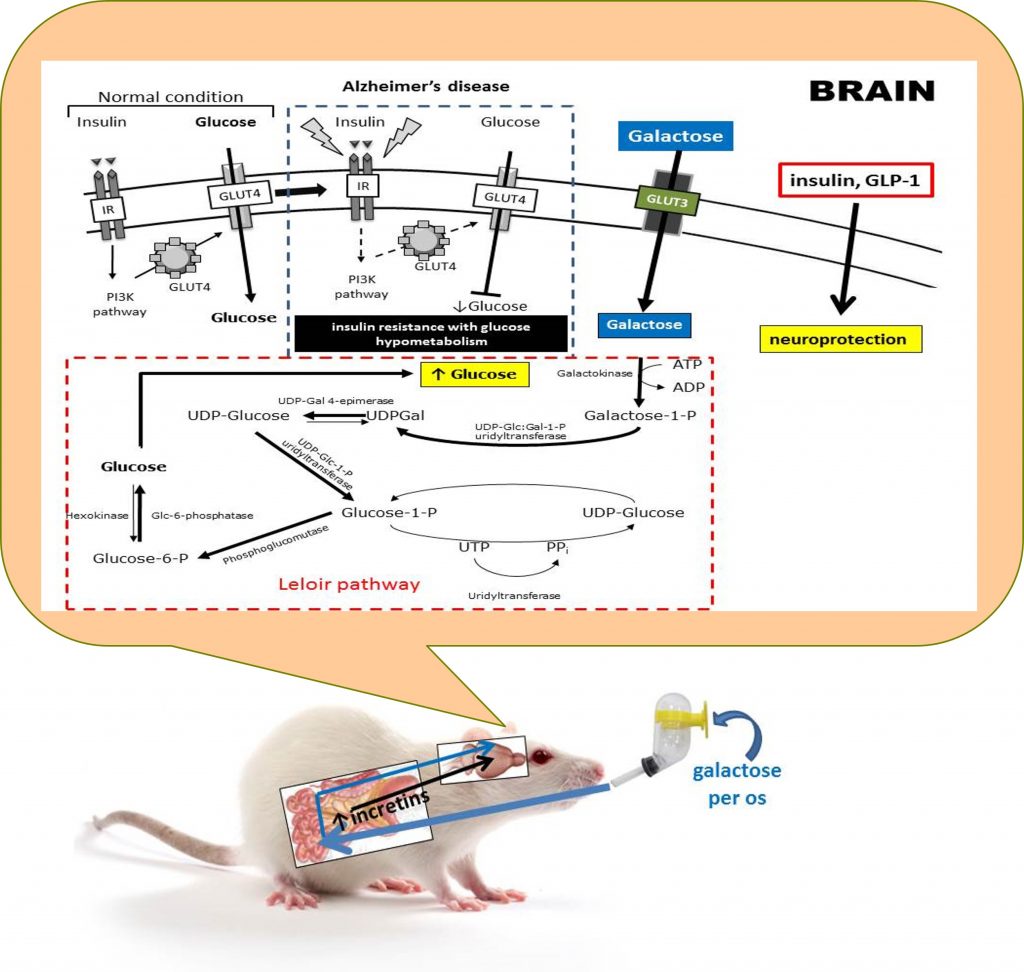 PROJECT TEAM MEMBERS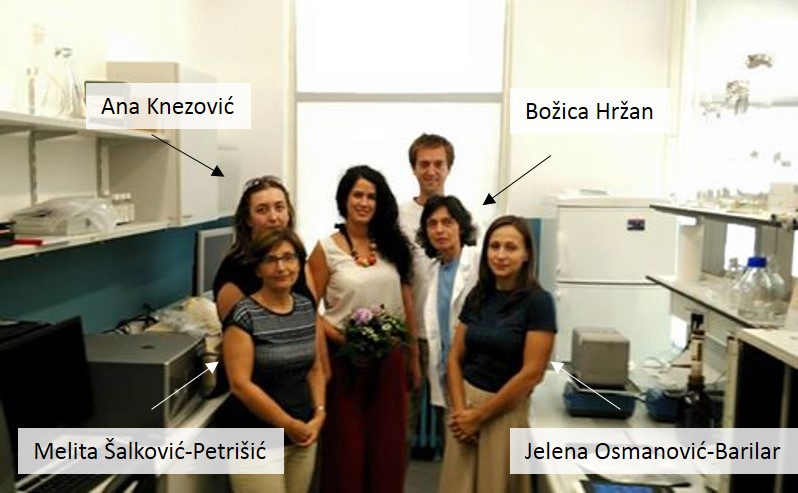 Prof.dr.sc. Melita Šalković-Petrišić, M.D. (Department of Pharmacology, University of Zagreb School of Medicine, Zagreb, Croatia)
Project team:
Dr.sc. Ana Knezović, dipl.ing.biol. (Department of Pharmacology, University of Zagreb School of Medicine, Zagreb, Croatia)
Dr.sc. Jelena Osmanović-Barilar, M.D. (Department of Pharmacology, University of Zagreb School of Medicine, Zagreb, Croatia)
Andrija Lončar, M.D. (Department of Neurology, General Hospital Karlovac, Karlovac, Croatia)
Ana Babić, mag. pharm (Department of Pharmacology, University of Zagreb School of Medicine, Zagreb, Croatia)
Prof.dr.sc. Peter Riederer (Department of Psychiatry, Psychosomatics and Psychotherapy, University of Würzburg)
Prof. dr. sc. Edna Grünblatt (Child and Adolescent Psychiatry Canton Zurich University of Zurich, Zurich, Swiss)
PROJECT SYNOPSIS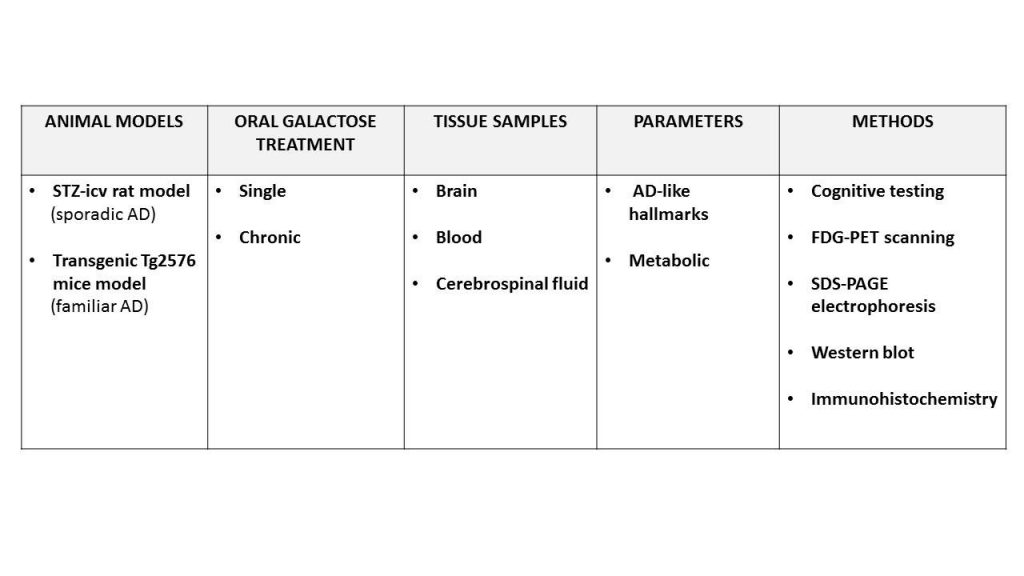 Brain insulin resistance and cerebral metabolic dysfunction were found in sporadic Alzheimer's disease (sAD). This project aims to explore a novel therapeutic strategy, oral galactose treatment (alternative source of energy) in sAD animal model (streptozotocin-intracerebroventricularly (STZ-icv) treated rat model) and familial AD model (transgenic Tg2576 mouse model). Previously it was found that galactose treatment has beneficial effects on prevention of cognitive deficit development in a STZ-icv model and this research will explore if it may prevent the appearance of cognitive deficits in Tg2576 mice and ameliorate already developed cognitive deficits in both Tg2576 mice and STZ-icv rats. This project aims also to elucidate oral galactose-mediated effects on glucose uptake and stimulation of glucagone-like peptide-1 (GLP-1) secretion, and their correlation to cognitive improvement in both models using cognitive tests, radio-tracing of brain glucose metabolism, and biochemical and histological analysis. Project results will gain new knowledge of metabolic aspects in AD pathophysiology and provide significant insights into a novel nutrient-related therapeutic strategy in AD treatment
OBJECTIVES
To explore and compare the effects of different doses of single oral and parenteral galactose administration on plasma and CSF levels of galactose, glucose, insulin and GLP-1, as possible mechanisms underlying previously reported opposite effects of oral and parenteral galactose on cognition.
To explore the therapeutic activity of chronic oral galactose treatment in sporadic AD (STZ-icv rat model) and familial (transgenic Tg2576 mice model) AD models.
To explore possible mechanisms underlying the neuroprotective potential of chronic oral galactose in experimental AD models, in particular those affecting cerebral glucose uptake and/or GLP-1-stimulation.